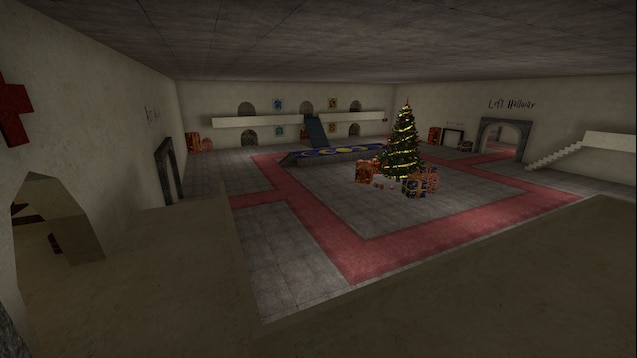 Hi There,
Recently I found a new map on steam which looked pretty cool from the pictures already.
Its mid-sized map with many mini-games. Have to say I got bored of the casual dojo, peanut maps yes they are fun but not playing for 20 rounds and rtv-ing to clouds (example)
But hey that's just me, So I would like to add something new in the current map rotation 
Map info:
This is a map with the theme of Harry Potter and ''Christmas'', it's the Hogwarts castle.
The games...
1. Extreme Climb
2. Race (2 versions)
3. Quidditch ''Remastered'' Kind of football? not sure
4. Spleef
5. Bhop
6. Special Maze (with traps) 2 versions as well
You will have to find the exit avoiding traps! Attention in one of the versions there is a button activated. To open the way towards the continuation of the Labyrinth!
7.Moving Floor a.k.a Dodge Course
8.Hunger games
9. Monopoly   
Basement Level
1vs1 Magic-Cut
You are on ''the arena of magic'' and you will be boosting from  on the side to the other 
available via Mp_friendlyfire
Magic Broom Racing 
This game is as you drove/directed the Nimbus, it will find the exit (no indication but it is logical to understand), it will go into the corners of the ''Labyrinth'' and take the Nimbus to open the way !
Armoury: Desert Eagle, P250, Awp, Ak47, Nova, Sg556, M4a1-s and M4a4
2 secrets Nimbus gravity and speed
3 medics
And for the rebellers ;)
Many secrets, vents, weapons go find it!
Hope its worth a test and eventually gets added to the current map-rotation
Sincerely,
LoyalFoxx
Map:https://steamcommunity.com/sharedfiles/filedetails/?id=1625149575
jb_hogwarts_b1